Enjoying Television Programs Using Hearing Aids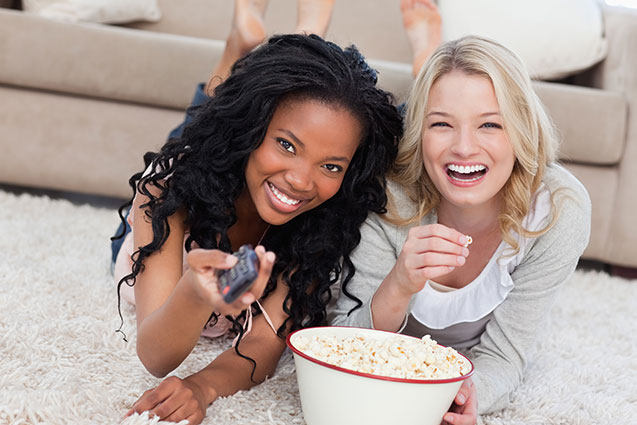 Hearing loss may cause you to be wary of watching your favorite television program, even with closed captioning, but thanks to hearing aids, you can now enjoy your favorite show with ease. You no longer need to constantly rely on other family members to tell you what your favorite character just said. You can use your hearing aids to get a fabulous viewing and hearing experience.

Nowadays your hearing aids come equipped with several applications that make your television experience a pleasant one. You can utilize the wireless streaming features to stream your favorite program directly onto your hearing aids. This feature is compatible with over 100 television channels nationwide!

In order to use this amazing feature, all you need to do is pair your hearing aids with your iPhone and enjoy your TV experience! Talk to your audiologist about getting a pair of hearing aids that is compatible with your iPhone and television. These features are often available via cell phone applications.

In case you do not own an iPhone, you can still enjoy your favorite TV program by plugging an external audio device to the TV using a jack. This process can also be done wirelessly. With this external audio streaming device, you will be able to transfer sound signals from the device directly to your hearing aids for a crystal clear hearing experience.

Many such external audio streaming devices are useful since they can help more than one family member with hearing aids to have a wonderful hearing experience. Once you are done with your TV viewing, all you need to do is switch off the external device or simply turn the television off.

Your audiologist might be able to help you activate your automated streaming feature in case your hearing aids are compatible with wireless streaming. This way, you will no longer need to constantly press a button on the hearing device in order to listen to your television programs.

If you feel like you can get even more out of your television-viewing experience, talk to your audiologist today about upgrading your hearing aids. You no longer need to read the lips or scrutinize the closed captions to make sense of what is going on during your favorite show. Let your hearing aids do the work while you sit back, relax, and enjoy the show!