Hearing Loss is Detrimental for Mental Health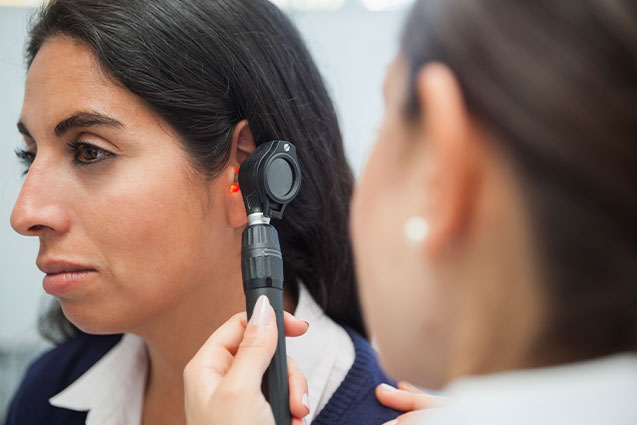 Hearing loss is a challenging condition to deal with as it is, but research suggests that it can also take a toll on mental health and well-being. A number of neurological and psychological problems are associated with hearing loss, including Alzheimer's disease, anxiety, paranoia, and depression.

A recent research study from Johns Hopkins was published in JAMA Otolaryngology–Head & Neck Surgery. This study found that those over the age of 50 with untreated hearing loss had higher likelihoods of developing dementia as well as depression.

People who do not treat their hearing loss continue to starve their brain of auditory information. Hearing loss tends to make people more isolated and withdrawn, which means that their social interaction and communication skills diminish. Over time, this social isolation and lack of auditory input causes brain cells to deteriorate due to dormancy, which can eventually lead to dementia.

Researchers found that those who used hearing aids had a much lower chance of developing dementia, since their auditory input and social skills remained intact. This indicates that hearing aids can be beneficial in not only helping you hear, but also to keep your brain in optimal condition.

Depression was the second major condition found to affect the participants in the study who had untreated hearing loss. Once again, this comes from the root of social isolation related to hearing loss. When people do not interact with others in the society, they feel lonely and even worthless at times. Over time, this can lead to depression and a sense of hopelessness.

Hearing loss that goes untreated has a myriad of psychological issues that result in deterioration of personal and professional relationships. As communication skills diminish, stressed interpersonal relationships can also fuel depression.

The rate of depression for those with hearing loss was double (11%) that of those who had normal hearing or had treated their hearing loss using hearing aids (5%). This particular finding was published in a study by the National Institute on Deafness and Other Communication Disorders.

Conversely, participants in a study conducted in 2014 reported that a whopping 88% of those who used hearing aids reported that they have a significantly higher quality of living. Untreated hearing loss can make it exceedingly difficult to not only maintain a high quality of life, but also to maintain mental well-being. This is why it is important to get your hearing examined at the first signs of hearing loss.