Inclusive Technology for Hearing Impaired Employees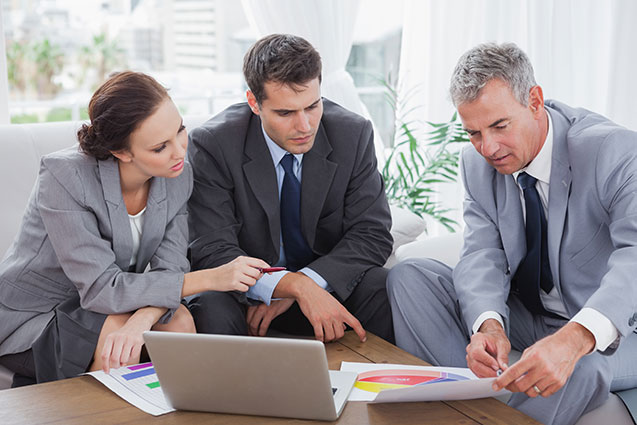 Hearing loss is difficult enough as it is, without adding the burden of having to figure out what is going on in the workplace on a daily basis. We can design our workplace to help accommodate our hearing impaired employees. In so doing, we not only make our work environment a happier place for our employees, we also increase work productivity.

Employees with hearing loss have difficulty navigating their work environment which is primarily verbal in nature. Be it meetings or presentations, even simple conversations between coworkers, all of these daily interactions can become a challenge for those with hearing loss. We can design our work environment in ways which help keep hearing impaired individuals in mind.

Begin by designing the work environment itself, if possible. If you are building an office from scratch, you can make adjustments to accommodate for those with hearing loss. You can make the ceiling lower so that there is less of an echo. You can add materials that dampen the sounds around the office walls to ensure that the reverb does not interfere in daily conversations.

You can have written printouts of all meetings and presentations to be handed out to all employees. This way, hearing impaired employees will be able to join in and understand what is going on. You can choose to add closed captions to your visual presentations such as inspirational videos and other visually-oriented presentations.

Try to keep your office communication primarily text-based. Instead of having announcements via the PA system, you can choose to send out emails or send text messages directly to employees to help keep them updated and included.

Certain noises can be unbearable for those with hearing problems, especially if they wear hearing aids. These noises include the constant humming of the copier or printer, and even the noises made of heels on hardwood floors. Have your hearing impaired employees seated away from these distracting noises to a place that is quieter.

Another major issue in the workplace is the issue of employee safety. In case of emergencies, make sure that you include visual signals to indicate an emergency, such as installing flashing lights when the sirens or alarms go off in case of fires or other emergency evacuation situations.

Ask all employees to be inclusive and accommodating towards those employees with special needs. This includes finding ways to include coworkers during conversation, not showing impatience or irritation towards those with hearing loss and other disabilities. Have workshops that educate your employees about hearing loss and ways in which they can be helpful towards employees who have a hearing problem.

We spend a significant amount of our lifetime in the workplace. By making it a warm, supportive environment, hearing loss will become a minor problem and we will be able to extract the maximum potential from each and every employee.