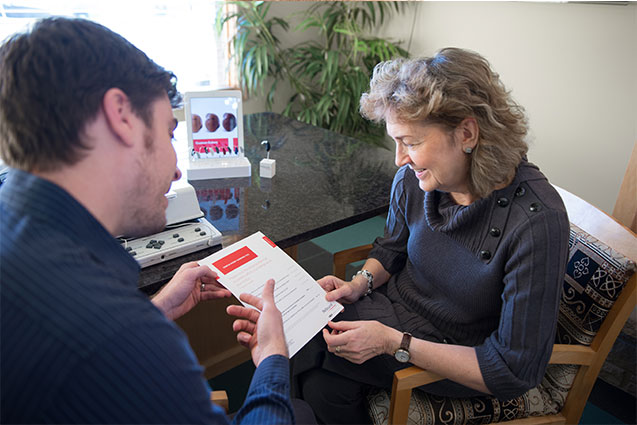 People do not hesitate to invest in significantly expensive deals when it comes to financial schemes, real estate, or stock market shares. Investment is often thought to be as a purchase made in order to gain profits in the future out of that particular purchase.

Stop for a moment and think about investing in something that may not bring any financial profit, but can help secure your future by drastically enhancing your standard of life. Can you truly place monetary value on something as priceless as your hearing? Investing in hearing aids can help treat your hearing loss and bring you back your sense of well-being and self-respect.

Hearing loss is something that takes years to develop, so take a moment to think about whether you can relate to any of the following points that can indicate that you have some sort of hearing impairment.
Do you often have trouble hearing what your spouse says? Do you end up in arguments because they feel unheard; when in reality you honestly cannot recall them having said anything to you?
Do your grandchildren give you a tough time when it comes to hearing and making out what they are saying due to their high pitched tone of voice and unclear enunciations?
Do you have often trouble hearing what is said on the television and end up turning up the volume until it becomes troublesome for the rest of your family?
Do you ask people to constantly repeat what they just said because you were unable to hear them properly?
Do you have trouble making out conversations when you are in a crowded place?
In case you answered "yes" to many of the questions above, it is best to get your hearing checked to test for any potential hearing loss. Research shows that only 20% of those with hearing loss actually buy hearing aids, which indicates that out of every 5 people with hearing loss, 4 of them are not taking any steps to rectify their situation. You can bring about a change in this dismal situation and ensure that you treat your hearing loss in a timely manner.

Hearing aids have several exciting facilities that can help you gain the most out of your hearing experience. Assistive hearing devices such as the T-DEX can help adjust your hearing so that you do not need to increase the volume on your television. Features in hearing aids such as the speech enhancers, directional microphones, as well as feedback cancellation can help you hear properly in crowded situations. Hearing aids can help you sift through background noise and focus only on vital sounds so that you can hear important communication while filtering out unnecessary noise.