Loud Restaurants and Hearing Loss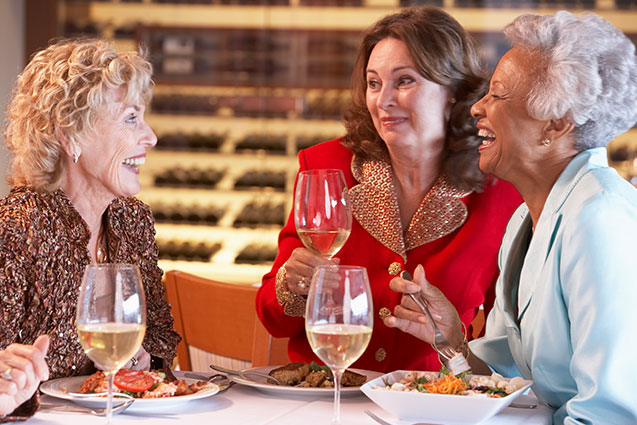 People are extremely fond of eating out at restaurants these days. Unfortunately, many of these eating joints boast excessively loud levels of noise than can damage hearing. The Occupational Safety and Health Association reported that any sound level above 85 dB is considered as dangerous and can lead to hearing loss over time.

Keeping this in mind, several reviews of restaurants involve a "bells" rating. This type of rating assesses the overall level of sound inside the restaurant. A restaurant with a one-bell rating means that it features a safe sound level at less than 75 dB, where conversations can occur comfortably. If a restaurant has a three-bell rating, this means that sound levels can reach 85 dB inside the restaurant. The most detrimental to hearing are the four-bell rating restaurants which feature sound levels exceeding 90 dB (rising up to 100 dB).

Restaurants are usually places where people go to grab a quick bite. This means that the duration spent in these eating joints does not usually reach the four-hour exposure mark which is required to develop noise-induced hearing loss. However, the higher the sound level is at a restaurant the lower the required duration of exposure is that leads to hearing loss. This means that the higher the bells rating of a restaurant, the faster your chances are of developing noise-induced hearing loss.

Thanks to modern technology you can now measure the level of sound at any given restaurant simply using your smartphone. Search for a phone application that contains the word "decibel" in it, many of which are free of cost and enables you to quickly assess the level of sound at your chosen restaurant.

If you find the noise level at a restaurant too uncomfortable, simply assess the sound level using your app and report the findings to a manager or the owner of the restaurant. Restaurants can hire an acoustical engineer to install structural materials that are equipped to absorb a certain amount of the noise. So next time you find yourself having to yell at your friend over dinner in order to be heard, simply use your app and ask the manager to turn the music at the restaurant.